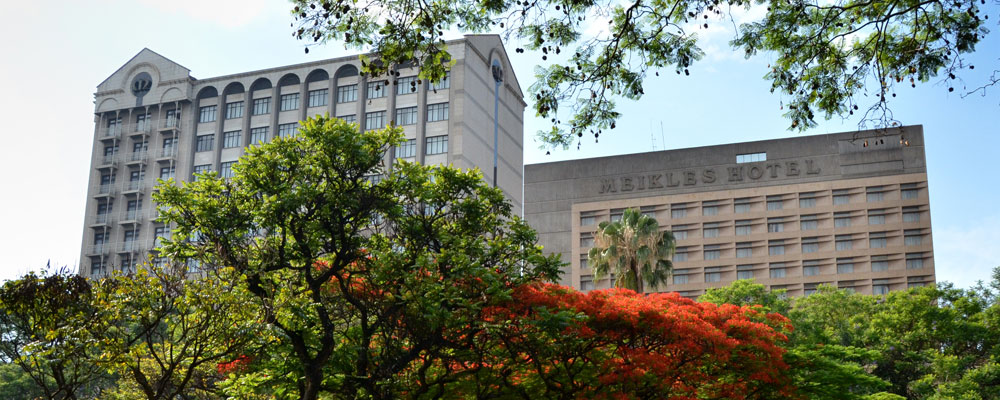 Meikles Hotel
For almost 100 years Meikles has been acclaimed as Zimbabwe's premier luxury five-star hotel, its gracious charm and silver-service style reflected in our membership of Leading Hotels of the World. Situated in the heart of the capital city Harare, Meikles is a legendary meeting place for international business executives, dignitaries, leisure travelers and celebrities.
The gracious charm, vibrant culture and silver service showcased at this legendary establishment have earned its reputation as Zimbabwe's premier hotel.
Browse our photographic gallery for a view on why Meikles Hotel is a favourite amongst locals, international business and leisure travelers, dignitaries and celebrities from across the globe.
The hotel is currently undergoing a refashioning, subscribe to our newsletter to be the first to know when this transformation is complete.
In 1915, a charming hotel opened its doors in an elegant colonial building at the centre of the thriving city that is now Harare.
Meikles has changed dramatically over the years, with the 'new' Meikles regularly rising like a Phoenix as the hotel adapted to meet the ever-changing needs of a growing country.
Historical timeline

Location

Accolades

Rooms

Dining

Functions

Contact