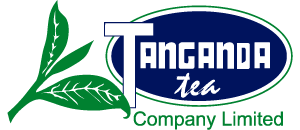 Tanganda Tea
Tanganda Tea Company Limited is the largest producer, packer and distributor of tea products in Zimbabwe. The company started in the 1920's as a tea growing experiment and has since grown to become a thriving business employing various professionals.
The Company is divided into two main operating divisions –  Agricultural and Beverage – as below:
Based in the Chipinge district, this consists of five estates inter-cropped with tea, coffee, avocados and macadamia nuts. Tea and coffee are processed in bulk form for sale, either on the international market or to the Beverage Division for local and regional packed tea sales.
The division consists of a tea blending and packaging plant in Mutare. Packed tea from this factory is sold and distributed through distribution depots in Harare, Bulawayo, Gweru and Mutare. Packed tea is also exported into various regional markets. Major company brands include, Tanganda, Stella, Silver, Joko, Tanganda Special Blend, Tanganda Tips, Fresh Leaves plus Nella (Rooibos leaf Tea Bags) and Natra (Rooibos loose leaf Tea). The company bottles water from one of its select perennial natural springs from the many natural springs found on its tea estates under the brand name tinga mira.
The Tanganda Tea Company has its origins in farming in the Chipinge district of Zimbabwe as far back as 1910, over 100 years ago. The name 'Tanganda' itself comes from the name of a river that runs through one of the Company plantations, but to most Zimbabweans, it is now synonymous with tea.
Tea was first planted commercially in Zimbabwe in 1924, when two Assam planters, Arthur Ward and Grafton Phillips, using seeds carried back from Assam by Mrs Florence Phillips, established a small tea plantation on New Year's Gift estate in the Chipinge district of the Eastern Highlands of Zimbabwe. From this small beginning, Tanganda has developed the country's largest tea company in Zimbabwe.
History

Product

Growing

Picking

Processing

Diversification projects